Scott Onstott
Scott has taught thousands of students in person and millions online in his career. He offers a variety of consulting services.
Motion Graphics and Video Editing Services
The following examples showcase Scott's motion graphics services and should give you food for thought about what he might do for you!
Pandemic Preparedness for Businesses
Pandemic Preparedness for Businesses was a set of two comprehensive courses Scott created for Equanimity Media, which offered the most effective COVID-19 online training for businesses & employees. They were powered by Fulcrum Labs' adaptive 3.0 artificial intelligence system. Here are just a few examples of the 60+ videos Scott personally animated for these courses:
Character Animation Services
Scott created these character animations for Equanimity Media in partnership with F10 Creative and Fulcrum Labs. These videos combine puppet animation with motion graphics to tell their stories. The founder did the voiceovers, and she chose the characters to represent aspects of herself, explaining the psychological philosophy that drives her personally, fostering a culture that keeps her employees extraordinarily happy.
Scott created these videos for
VineSolutions
to explain how their various accounts payable systems work together in an integrated whole for their restaurant clients, who were having unprecedented pandemic challenges, and needed their A/P to be easy & efficient. In this case the client chose a flying robot to be their spokesperson, with Scott's voiceover.
Scott created himself as a character on his older site, www.scott.training
Video Editing and Courseware Design in Health & Wellness Space
Scott has worked extensively with Alaya DeNoyelles, the founder of Acupresence® to develop her course platform. He designed courses using LearnWorlds LMS, and performed post-production using Adobe's Creative Cloud apps including Premiere Pro, Audition, After Effects, and Photoshop.

FYI: The transformative healing art of AcuPresence® is a new energy medicine based on the ancient tradition of Classical Chinese Medicine, the I Ching and the universal principle that everything is vibration.
Software Courses
Scott has been making video software tutorials for over 2 decades, covering the following apps in which he has significant expertise: 3ds max, Autodesk VIZ, Lightscape, Autodesk AutoCAD & AutoCAD LT, Autodesk Architectural Desktop, Revit, SketchUp, Twilight Render, Adobe Photoshop, Illustrator, Premiere Pro, After Effects, Audition, Fresco, Shapr3D, Procreate, Sketchbook, Euclidea Sketches, Unity, Wordpress, plus AutoLisp, JavaScript & C# programming.

He has offered DVDs and online courses through the Academy of Art University, video2brain, cgArchitect, Wiley, and Lynda.com in the past and continues to offer courses through Udemy, Skillshare, Learndesk, Eduonix, LinkedIn Learning, scott.training, sacredgeometryacademy.com and more.
Scott's current LinkedIn Learning courses: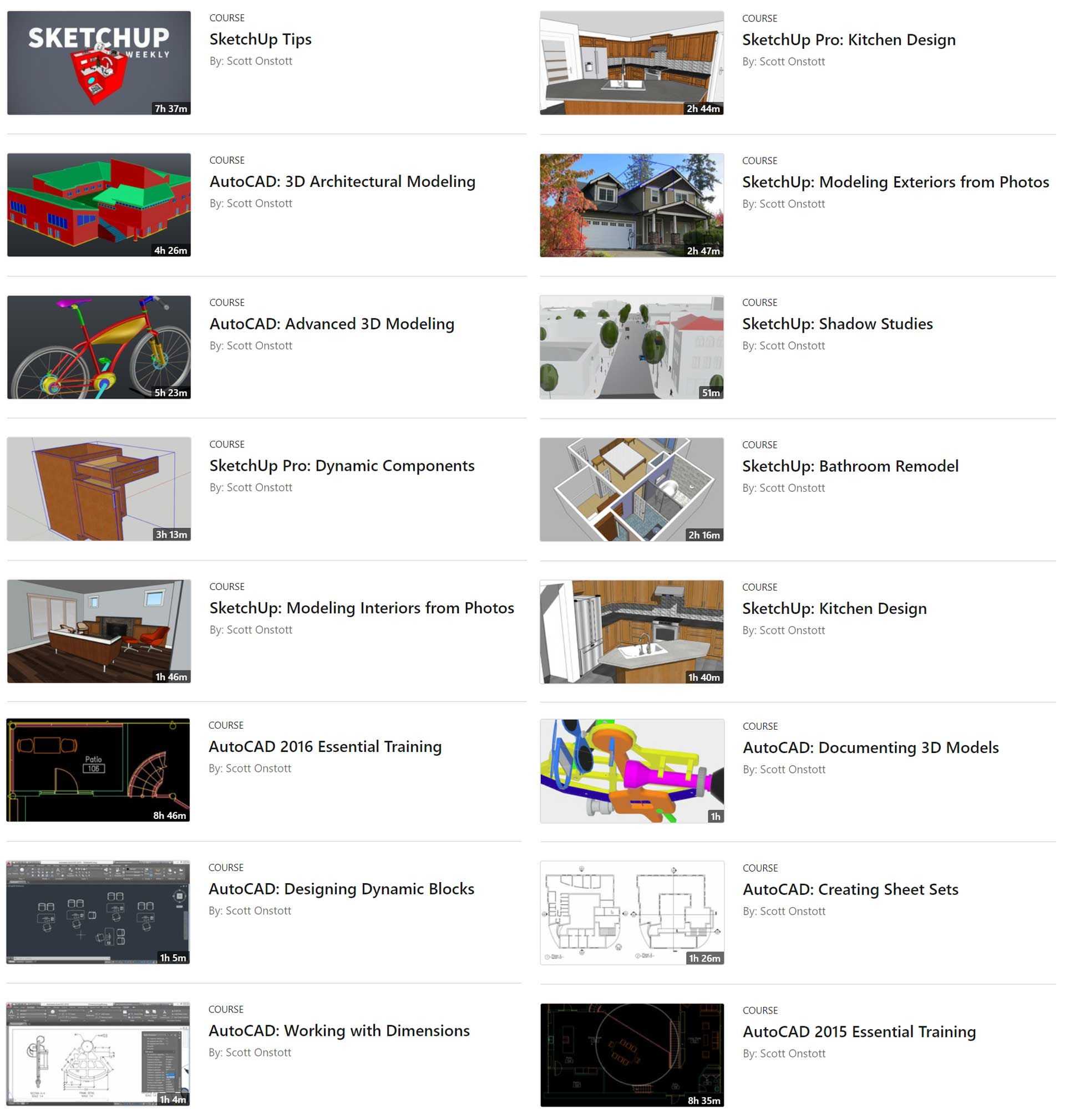 Web Technologies
Scott is responsible for everything having to do with the design and underlying technologies of
SacredGeometry.com
and
HeadCleaner.com,
and has built many other sites in the past. He is available to develop your site or learning empire.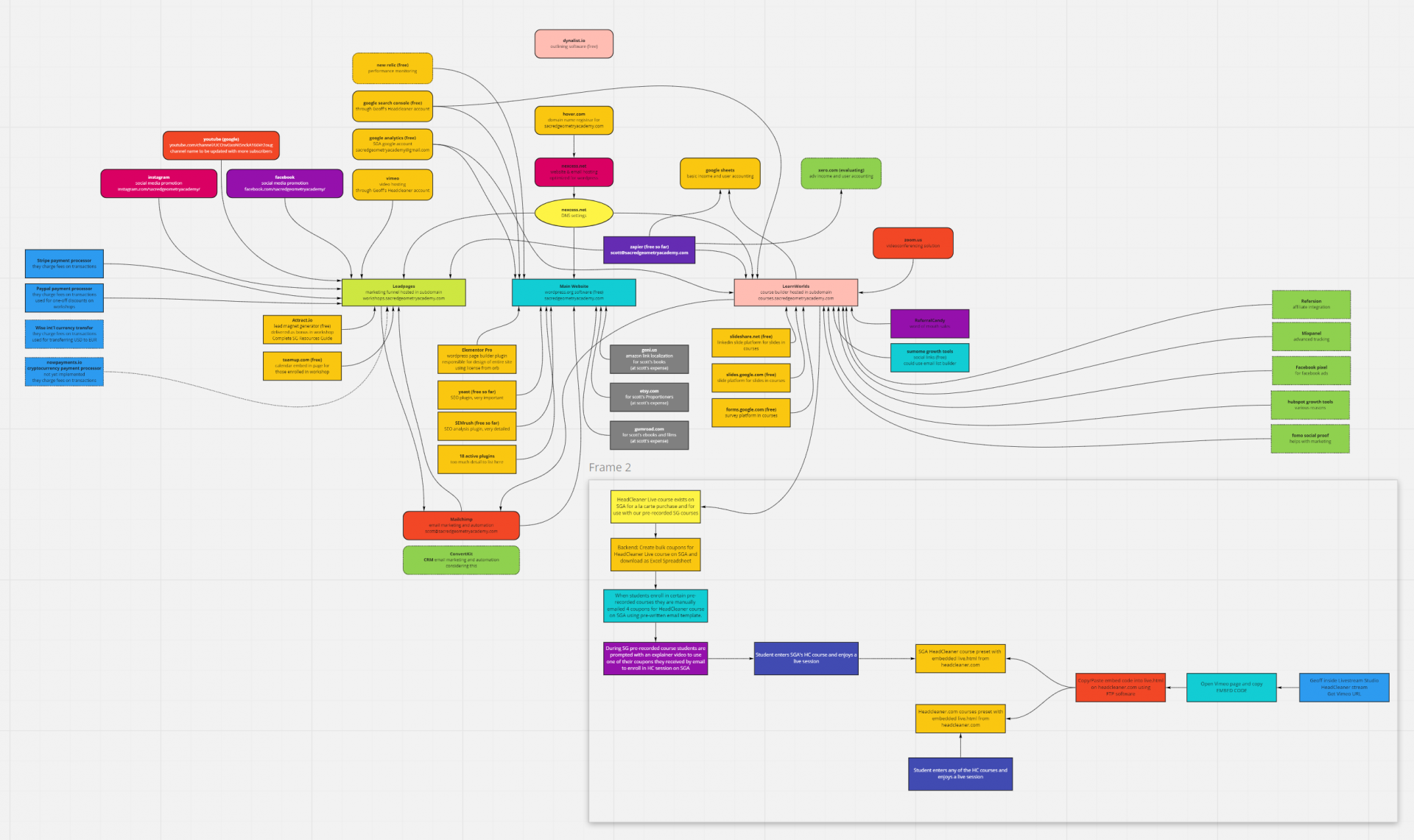 Designing and running web-based businesses is a very complicated task. Scott can help!
Get the Finer Details...
Please explore Scott's LinkedIn profile for his employment history, education, skills, projects, and much more.
Created with