Join today
Reality Atlas
Scott and Geoff discuss maps of being, knowing, and causes from Scott's book Sacred Geometry: Philosophy and Worldview. All told, they comprise an atlas of reality.
Full course coming soon...
We are currently recording this course and while we are developing it, please enjoy a 50% discount. If you pre-order now you will still get 100% of the course in the coming weeks as each episode will appear here shortly after we record it and do post-production.
8.6 hours of streaming video and climbing

Watch or listen

PDF and EPUB e-Books

Community access

3 year access to course

Whole new worldview for you!
Meta: course about a course
This is a meta-dialogue between the founders Scott and Geoff, where they unpack the ideas and maps of consciousness contained in
Sacred Geometry: Philosophy and Worldview
, available separately on this site as an m-Book.
Animating a vast map of reality
Geoff helps breathe life into Scott's ideas about the geometrical order underlying the universe as clear philosophy, which can transform your entire worldview to an alternative that is intrinsically meaningful and profoundly encouraging.
Bonus gift: source material eBook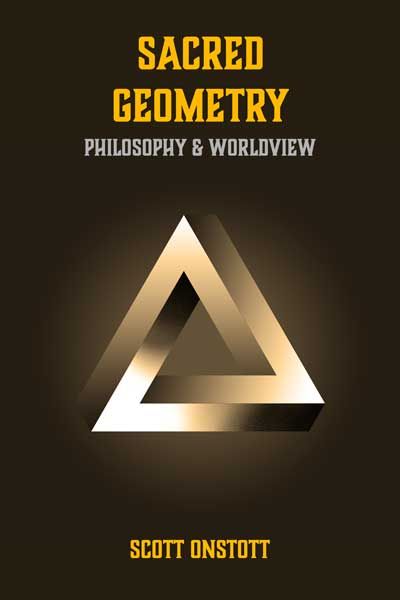 "In my view, this is a high-value book with information that is timely and very important given the conditions and challenges that humanity is currently facing. There is a ton of merit in this book regardless of whether you are new to the study of sacred geometry, have had a casual interest, or are a long-time student of these studies.

I would have valued this book decades ago had I had access to it. Scott Onstott delves into many of the key aspects of these studies, without the baggage of any particular tradition or source. He purposely avoids belief structures. There is the saying, "Follow the money," and I would say here, "Follow the geometry!" Scott follows the geometry. His concise method works efficiently to aid other students in their individual quests for knowledge and understanding. Scott explicitly states his journey into sacred geometry "resulted in a different way of thinking about everything," and articulates this as a compelling alternative worldview and philosophical framework.

I first became acquainted with Scott through his great work Secrets in Plain Sight, Volumes I and II. My appreciation of his work, his commitment to Sacred Geometry, and his adept teaching abilities have only continued to grow over time. His new book expands this work, and once again demonstrates excellence. He combines deep knowledge and understanding, and this is clearly conveyed through his skills as a teacher and presenter of information. Scott intimately connects us with geometry's sacred dimensions. Highly recommended!"
—Richard Bruce Paschal, attorney, entrepreneur & seeker of knowledge/wisdom
Meet Your Hosts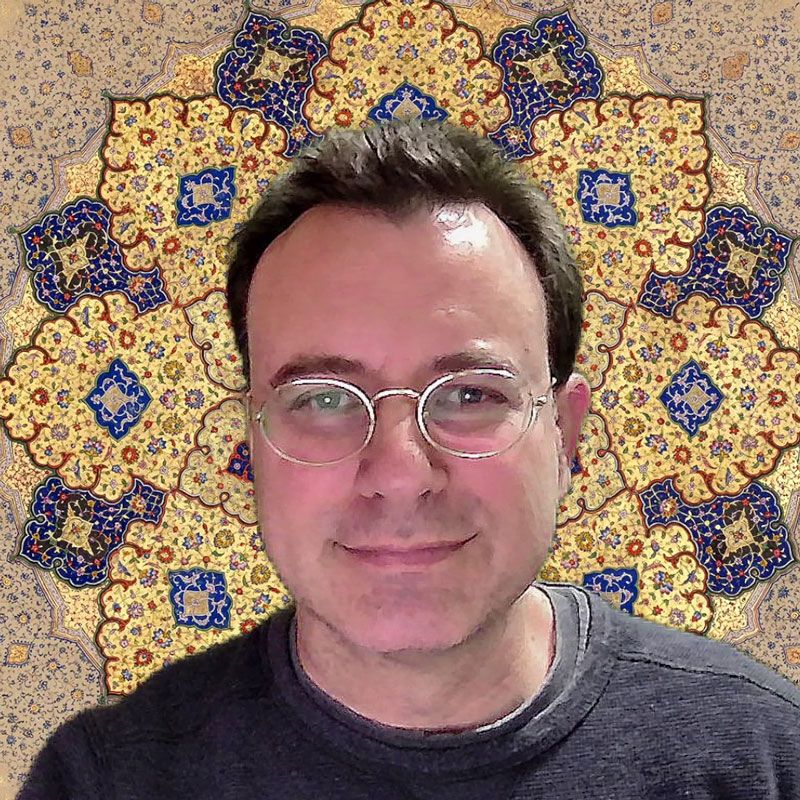 Scott Onstott
victoria, canada
Scott has taught thousands of students in person and millions online in his career. These experiences, combined with co-hosting multi-day workshops and full-day intensives where he guides participants to alternately concentrate, contemplate, and meditate, plus engaging sharing circles—gave him a deep appreciation for the fact that each person can best be reached by intentionally varying modes of attention.
From these transpersonal experiences, and his experience in building the courseware at SGA, the idea for multidimensional books arose.
In 2010 Scott wrote, narrated, and single handedly produced an online documentary passion-project series called
Secrets in Plain Sight
, which explores patterns in art, architecture, urban design & the cosmos. This was well received by millions around the world and continues to be enjoyed as an esoteric classic on Gaia and YouTube. Since then, he has written and beautifully illustrated eight thought-provoking books, including
Sacred Geometry: Philosophy & Worldview
.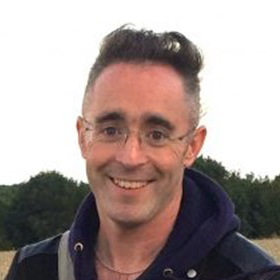 Geoff Fitzpatrick
dublin, ireland
Geoff was introduced to Mandalas whilst studying the pioneering work of Carl G Jung and has spent the past 20 years exploring the intersection of geometry, spirituality and psychology through these symbols.

Working with Mandalas has opened Geoff to the profound power Sacred Geometry possesses to influence states of consciousness.

The construction of sacred sand mandalas during Geoff's Mandalanature© sessions opens people to a deeper aspect of themselves by blending creativity, geometry, and mindfulness in a unique and special way.

In addition to his studies at Trinity College and the Milltown Institute, Geoff has trained with Dr. Stanislav Grof MD, learning a psychotherapeutic technique called Holotropic Breathwork. Dr. Grof's cartography of the psyche informs the Manalanature model. Geoff combines his love of Mandalas, Consciousness, and Sacred Geometry to form a unique offering.
Lesson series
Reality Atlas
Scott and Geoff discuss maps of being, knowing, and causes from Scott's book Sacred Geometry: Philosophy and Worldview. All told, they comprise an atlas of reality.
Created with