LIVE ON SEPTEMBER 18TH, 2022
Sri Yantra
Equinox Symposium
Join Scott Onstott, Geoff Fitzpatrick, Nadi Hana, and Jonathan Quintin in exploring inner spaces through this amazing geometric archetype. 9/18/22 | 5-11pm UTC
*Early bird pricing ends Sept 1st.
When is this Sri Yantra Equinox Symposium
in My Time Zone?
The Speakers
Our four presenters have each been obsessed with the Sri Yantra for decades. Collectively we approach a century of Sacred Geometry experience!
Running workshops, writing books, creating art, making mandalas, and deeply meditating upon Sacred Geometry has ignited our spark to share the Truth, Beauty, and Bliss this world holds for you. This is the reason we created Sacred Geometry Academy.
SCOTT ONSTOTT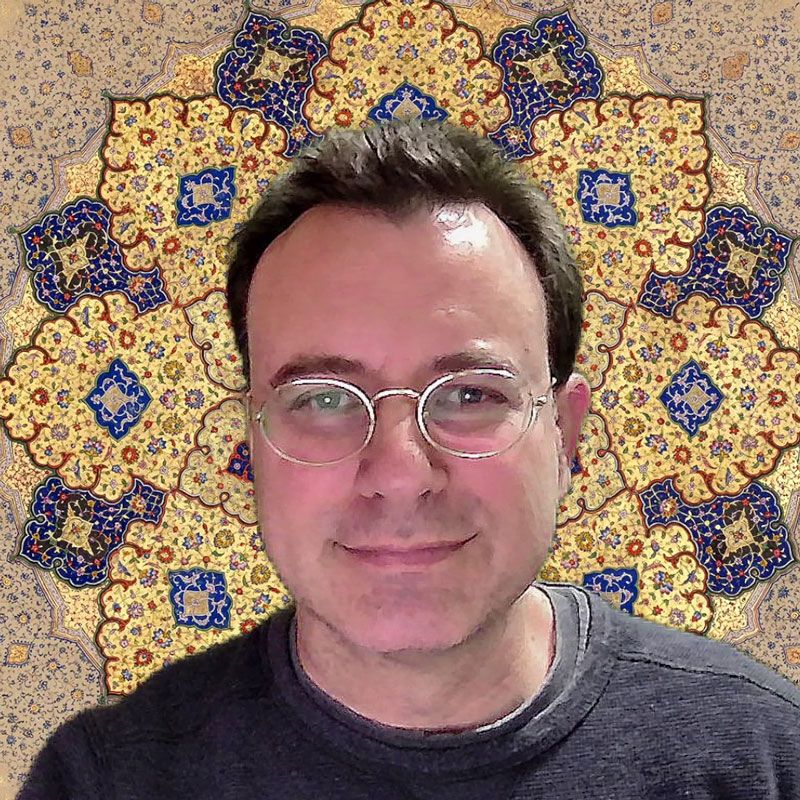 Scott Onstott has taught thousands of students in person and millions online in his career. He looks forward to sharing his love of sacred geometry with all participants for the purpose of personal development.

In 2010 Scott wrote, narrated, and single handedly produced an online documentary passion-project series called Secrets in Plain Sight, which explores patterns in art, architecture, urban design & the cosmos. This was well received by millions around the world and continues to be enjoyed as an esoteric classic on Gaia and YouTube.

Since then, he has written and beautifully illustrated eight thought-provoking books, including Sacred Geometry: Philosophy & Worldview (2021). Scott presents a lecture and slideshow covering:

Connections within Sri Yantra sacred geometry include the Great Pyramid and 3:4:5 triangle
Great Pyramid's slope angle and what it encodes
Wisdom encoded in the Pythagorean 3:4:5 triangle
GEOFF FITZPATRICK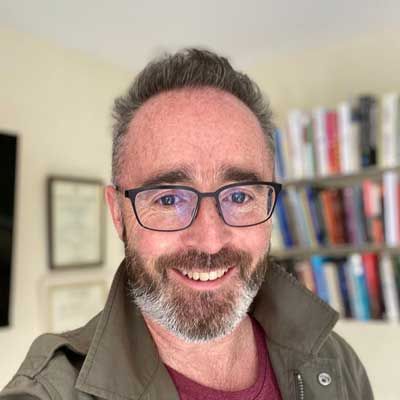 For over 2 decades now I have been on a quest to understand the deeper workings of my psyche. In college, I studied the works of pioneering motivational psychologist Abraham Maslow. I started to practice meditation regularly 20 years ago. Perhaps most significantly of all, I began a journey of extensive training in Transpersonal Psychology that lasted 15 years.

Dr. Stanislav Grof has spent 6 decades distilling a map of the mind that I have explicitly adopted into everything I do. I proudly certified in his school of training in 2015. Additionally, I have organically developed a deep meditation technique involving the creation of geometric sand mandalas, and hosted over 50 workshops offering this unique way to deeply explore consciousness. I am a Guest Teacher with the international psychology school I trained with, and have hosted weeklong retreats in Ireland, Austria and Tasmania.

Working with hundreds of people in expanded states of consciousness, together with my deepening insight into the mechanics of the advertising industry, has resulted in an unlikely marriage. It has provided me with a unique perspective through which I attempt as best I can to understand how our psyches work and how they are influenced.

Bringing groups of people together in the real world for meaningful inner experiences drives me. I have a sincere belief that each of us has a special resource inside ourselves. You could call this your common sense, or your higher self, your intuition or simply your gut feeling. We all have this still small voice within. This is the source of our most creative ideas. There is an inner intelligence inside each of us that holds the potential to guide us through any challenge, reveal insights and enable breakthroughs.

Geoff prepares us to get the most out of his very special audiovisual experience
Geoff guides us in his "HeadCleaner" guided visualization
We integrate the experiene with a one-way sharing circle
NADI HANA
Nadi Hana is an inspiring instructor, presenter and artist. She has been sharing her love of Sacred Geometry through art and teaching since 2015. Her classes support the esoteric contemplation of Sacred Geometry as a means to accessing higher states of consciousness.

Nadi achieved her Masters Degree as an LCSW and worked as a psychotherapist for over 10 years. As a practitioner of personal transformation for nearly 25 years, she combines her therapeutic training and spiritual knowledge to promote Sacred Geometry as a mechanism for self awareness. Teaching the drawing technique of the Sri Yantra, Nadi shares how this ancient technology can facilitate the awakening of our individual and collective consciousness.

Nadi has been sharing the metaphysical principles of Sacred Geometry in a year round drawing course at Portland College since 2017 and has recently published an online Sacred Geometry drawing course with Star Family Wisdom. She offers international classes, workshops and private sessions supporting the exploration of our multidimensional consciousness through Sacred Geometry.
Nadi will guide us in the drawing sessions
She starts with drawing the gates, representing the elemental principles of our 3rd dimensional reality.
After a break, in the second drawing session Nadi leads us in constructing the inner sacred space of the yantra.
JONATHAN QUINTIN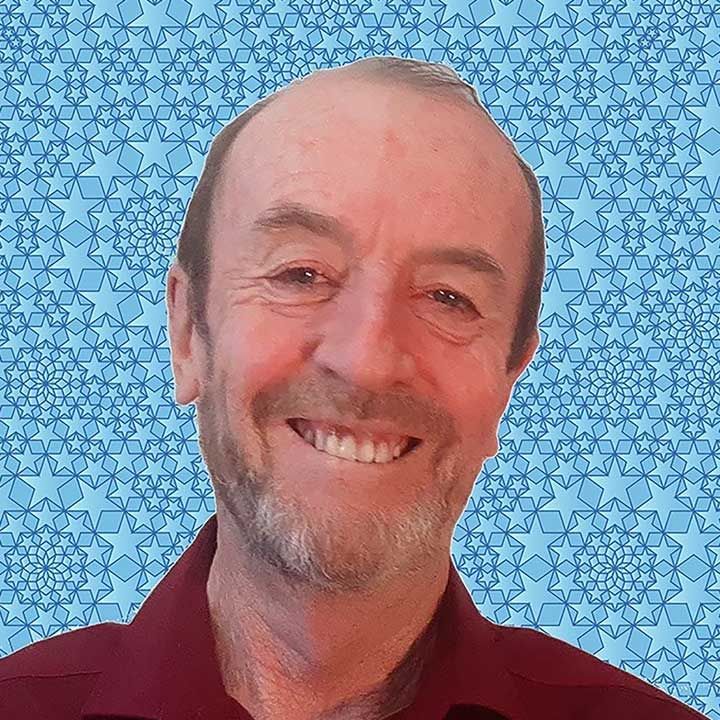 Jonathan Quintin is a New Zealand artist and sacred geometer. He went through his school years with undiagnosed Asperger's and dyslexia. His school experience mostly consisted of the round peg square hole scenario. He didn't finish high school and left without any qualifications, apart from a grasp of reading, writing and arithmetic.

His saving grace was that the school was adjunct to rolling valleys leading to the mountains. Often, after morning roll call, he would slip away for the rest of the day. The valleys and mountains became his classroom and the wisdom of nature his teacher.

Although he abysmally failed maths in school, he took to sacred geometry like a duck to water. In the mid-eighties he made the decision to devote his life to the study, exploration and visceral experience of it, and the sharing and teaching of it.

This included building a set of the five Platonic solids and their amazing inter-connective abilities, as well as the thirteen Archimedean solids. Ironically, this led to giving school assemblies as well as public presentations. In the mid-nineties he began presenting overseas and continued doing so until the pandemic.

Jonathan presents his work to a wide range of audiences including children, academia, artistic, philosophical, spiritual and mainstream. He presents essentially the same material but tailors it according to the nature of the audience. He tries to make it understandable to newcomers of sacred geometry; and of interest to even seasoned students and teachers of this field.
Jonathan presents his fantastic custom-designed sacred geometry videos.
He relates his experience and approach to sacred geometry.
The specialness of the Sri Yantra is discussed and its power explored.
Symposium Agenda
September 18, 2022 | 5-11pm UTC
1
All panelist welcome
All four panelists break the ice and give us an overview of what to expect in the symposium
2
Jonathan Quintin
Presentation of 2 of Jonathan's custom animations and a short talk about his experience of the Sri Yantra.
3
Nadi Hana
Nadi leads us in our first of two drawing sessions. We draw the "gates" or outer portion of the Sri Yantra.
5
Scott Onstott
Scott presents a slideshow/lecture on two aspects encoded in the Sri Yantra: the Great Pyramid and the 3:4:5 triangle.
6
Nadi Hana
Nadi leads our second drawing session in constructing the inner part of the Sri Yantra's complex sacred geometry.
7
[ Refreshment Break ]
Following a powerful sense of accomplishment, having completed the Sri Yantra, we take a refreshment break.
8
Geoff Fitzpatrick
Geoff first prepares us, and then we experience his guided audiovisual session that will clean out your head!
9
Everyone
We close with a Zoom gallery-mode experience, special in the quality of its one-way sharing.
Guaranteed Security using one of the most advanced encrypted systems on the market.
The information in this page is being processed and encrypted securely using industry-leading encryption and fraud prevention tools.
Created with